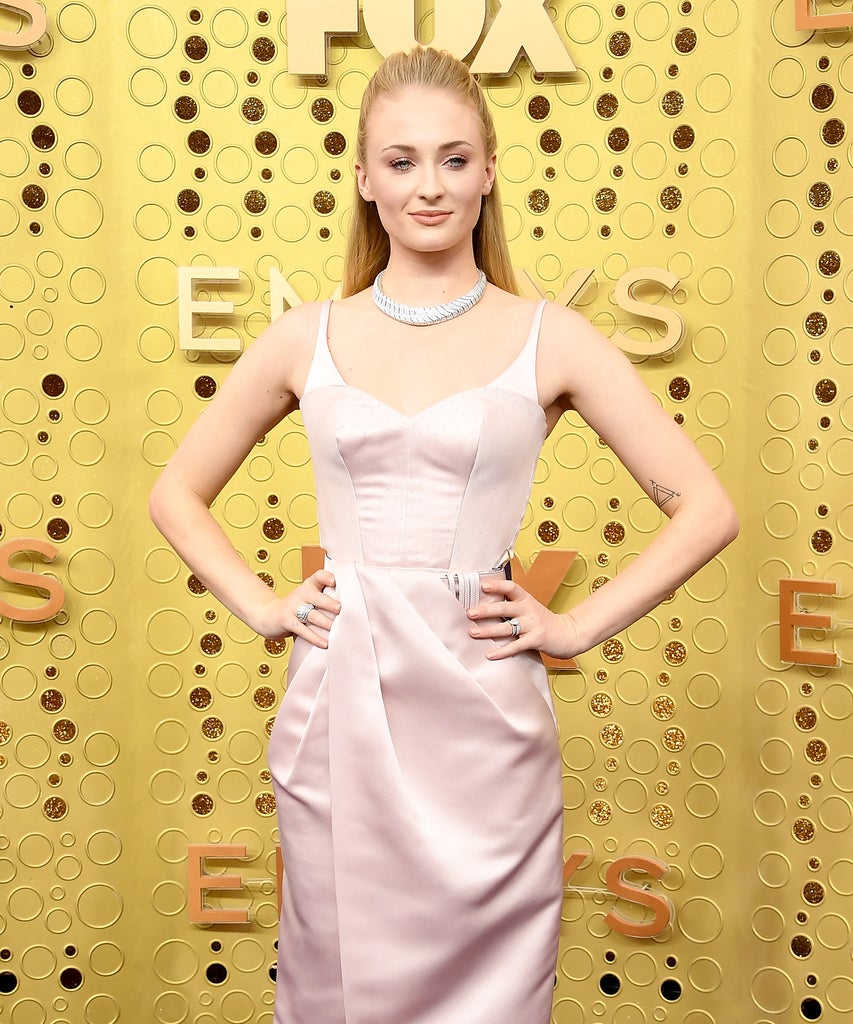 The 2019 Emmys were basically Westeros. Not only was Game of Thrones nominated for more Emmys than you can count on your hand, but the event also allowed for the cast to reunite for, in many cases, the first time since Game of Thrones' series finale earlier this year. We saw almost the entire Game of Thrones cast on the Emmys stage to present the award for Outstanding Lead Actress in a Limited Series or a Movie, but before that, there was an even more touching moment that went down between two members of the Stark pack: Sophie Turner and Kit Harington.
The Hollywood Reporter columnist Scott Feinberg took a video of the actors, who played Sansa Stark and Jon Snow, respectively, sharing a long embrace in the aisles of the theater, and its enough to make even those who were upset with the Game Of Thrones finale tear up.
September 23, 2019
It was notable that after eight seasons and countless bloody deaths, the Stark family made it through. "The pack survives" is both a tattoo Turner got, a nugget of Ned Stark wisdom, and the official motto of fans once the final episode came to a close.
But this reunion wasn't just emotional because of the show's ending. The 2019 Emmys also mark Harington's first public appearance since receiving treatment at mental health facility earlier this year.
"Kit has decided to utilize this break in his schedule as an opportunity to spend some time at a wellness retreat to work on some personal issues," a spokesperson said in a statement to Reuters back in May, with a source telling Page Six that he was receiving treatment for "stress and exhaustion and also alcohol."
Luckily the pack, and a handful of Emmys, were eagerly awaiting his return.
Like what you see? How about some more R29 goodness, right here?
It's Emmys Night & The Red Carpet Is White Hot